check our new website www.uiprocorp.com
About Me
Hello!! I'm Ankur Aditya, Director & Founder Uipro Corporation Pvt. Ltd. & Ex Founder & CEO Uipropitome Tech, a self-taught Stack Developer & Entrepreneur. An engineer who has the technical Knowledge to create products code. Participate in the design process : Discover, Ideate, Design & Define.
I am an Electronic & Communication graduate from the ICFAI University, Hyderabad. MBA in Marketing (ICFAI Group Distance Learning) & Post Graduate in Data Science from E & ICT, IIT Guwahati.
My single greatest skill is problem solving. I have an insatiable desire to learn new skills. My passion lies in solving problems with technology. I have a knack for finding inefficiencies in a current system or way of doing things, and have an extremely high intuition for user experience . I am an idea machine and believe in bringing ideas and possibilities to the customer, instead of waiting for them to bring it to me.
My Journey as a software developer started at the age of 19 when i was attending my bachelor degree in Electronic and communication.This has helped me to widen my range of knowledge and gather experiences through various diciplines, such as front-end developer,back-end developer and many more.
My work is something I do with lot of honesty, appetite and commitment. Over the past years I had the opportunity to drive and hands-on work for GOOGLE, VOLVO, TATA TISCO, Government of Telangana, Government of Bihar & some amazing brands from all over the world.
My best achievement of 2021 was to be the only software professional company in Bihar to get the project of the big fame companies like TATA TISCO and VOLVO. I & my team has build the trust not only of TATA TISCO or VOLVO but all those companies who has been a part of it. Hence because of me & my team ability, VOLVO and TATA considered us trust uniform.
Business Skills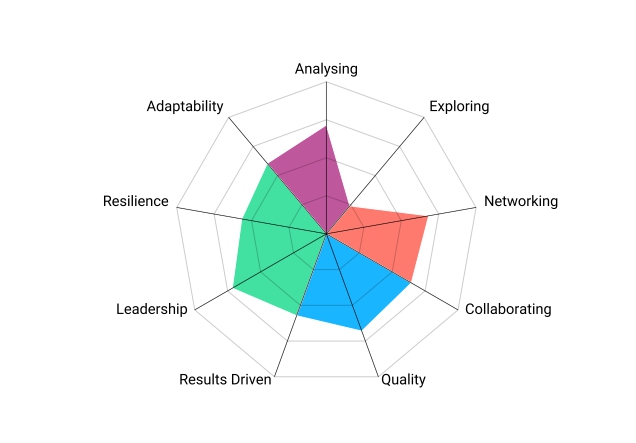 THINKING Analysing | Exploring
I'm comfortable in dealing with numerical data to understand problems and solve them. I tends to be factual and uses evidence to support my hypothesis.
I prefers following established and proven approches when dealing with any obstacles. I appreciates the need for authority and rules and can adjust easily to this. I'm generally practical and down to earth but at times may benifit from keeping an open mind to new or novel approches to problems.
EXECUTING Quality | Result Driven
I pay attention to details and enjoy delevering work that is of a high standard.
I tends to be systematic, methodical and organised and deliver within deadlines. I'm reliable and disciplined and driven to achieve my goals.
CONNECTING Networking | Collaborating
I'm someone who feels at ease when connecting with new people and generally have a well-developed network.
I display empathy towards colleagues and finds it important to listen to their points of view. I'm likely to involve others in key decisions and plans. I give credit where it is due and delegates easily when necessary.
PROGRESSING Leadership | Resillience | Adaptability
I enjoy taking the lead in groups and considers other's opinions when taking decisions
I enjoy being incharge and it lively and talkative in group. I'm comfortable sharing my ideas and tends to be assertive and dominant
I'm focused and drive my team towards desired outcomes irrespective of obstacles.
I'm comfortable working with rapidly changing environments.
I recover quickly from setback and does not let negativity pull them down.
Contact Me
© 2021 Ankur Aditya. All rights reserved